The past saturday morning, I went riding with my brother and father to the usual spots and it was raining (odd, this time of the year).
My father doesn't like to ride on the slippery stuff that much but me and my brother know that riding on the rain, with muddy terrain is an excelent way to improve our skills and our riding.
A couple of weeks ago, my father bought me a new fork mudguard, wich I had never used before.
I installed it on my bike and went testing it.
It held up really well, no flex, kept all the mud off my goggles, did its job really well.
The best thing about it all is that it only cost him 5€..!
Here are two pics of the bike after the muddy morning ride: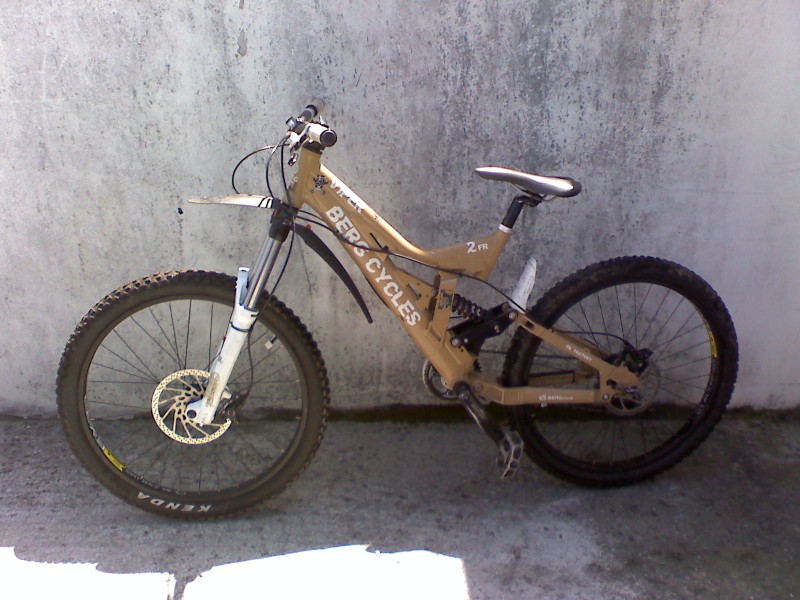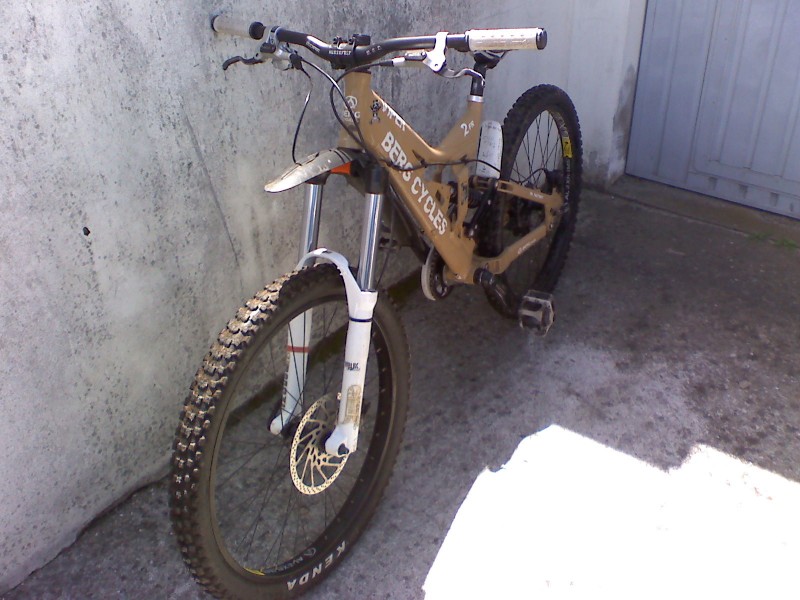 Mudguards really help you ride better when practicing on muddy ground (the good ones!) \m/
Cheers!