Hello everyone!
I haven't been here in a while because I really haven't had the time to do so and for that, I'm sorry.
But I'm here now and I'm ready to present my beautifull beast for all of you to admire (modesty alert!). Without further delay, here she is: my Berg Viper 2FR (with mods)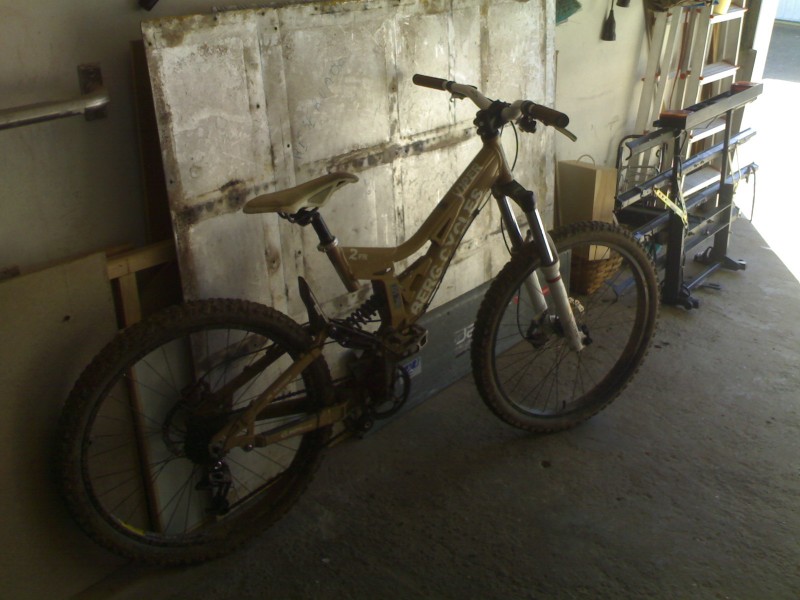 Specs: Berg Viper 2FR frame, RockShox Domain 302 fork (180mm travel), Fox Vanilla R shock, Alex Rims DX 32 rims, Truvativ Hussefelt bars, Truvativ Ruktion cranks, etc.
The mods she has suffered so far have been a Fizik Freek sadle, painted bars, new pedals, a custom made fender and I think that's it! I'll keep you posted on new upgrades ;)
Cheers!
Ricardo