Well, we've recently witnessed the creation of the 29" wheel specific Manitou Dorado. Since that, it has become a "cool" and fresh new idea for major bike brands to start building 29" specific DH and Freeride frames.
My question is simple. What gives?? 29" wheels for Downhill Racing? Come on, back in the day, there were only 26" and 24" wheels and up until now, Downhill Racing has had 26" wheels as standard, so why the hell change that now? Sure, it "rolls faster through rough sections and rock gardens" but 26" have been the DH racer's pride and joy.
I hate to think that in a short while, all the normal frames and forks and whatever are going to be gone because the 29" revolution has hit the market.
But oh well, I guess it's debatable...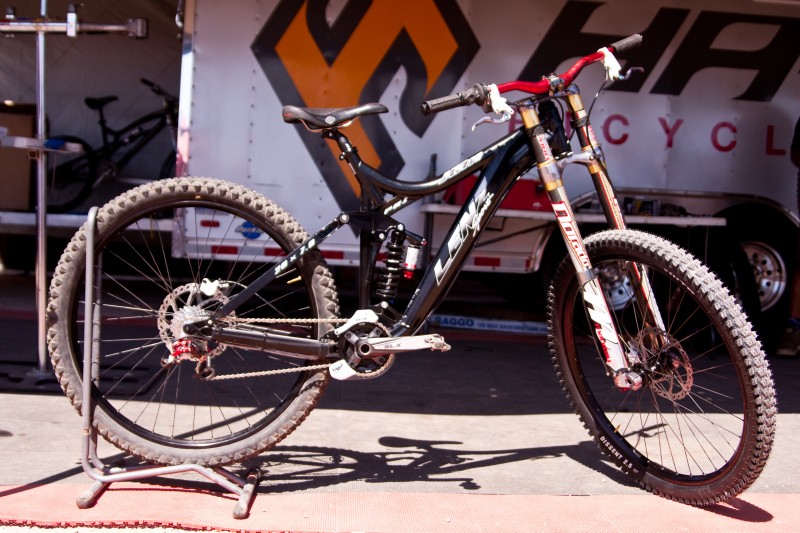 I say: Freakshow of a bike...